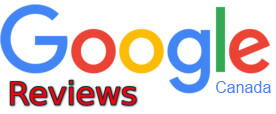 "JTG Systems is extremely dependable. they put your needs before their own and sees that they are finished the job when you are satisfied!!" -Shelley Traver, Rockway Glen Golf Course and Estate Winery
"Thank-you so much for fixing my computer and bringing my family back into this century! Your service was fast, professional and affordable. I feel confident recommending your company to my friends and business colleagues." -Janna Price, The Printing House Limited™
"I was referred to JTG systems by an employee of mine and I'm Glad they referred me to JTG! Great service, friendly Technician's gave me a free cleaning, thanks so much!" -Joe Mogensen Northdale Lighting inc.
"My Phone was not syncing up to the computer properly, so I took it to JTG Systems so they could look at it. John got it working in no time at all, my computer was getting pop-up's and was going slow- they fixed that too! Great work, I am going to tell everyone about JTG Systems and the great work they do!" -Gary Burnett Legal Shield
"Thanks for fixing my laptop and desktop.......great turnover time John! I can't believe how quickly you got both of them done. They run better than ever, all the clutter is finally gone, and I really appreciate the FREE cleaning. It's those "extras" that customers remember. I will refer friends and family to you in the future." -Lisa Craig, Mary Kay Cosmetics
"John of JTG recently installed a one touch back up system on my computer. I wanted easy, reasonably priced and supported with customer service. John provided all 3 for me and my business, quickly, affordably and with quality customer service! Thank you John" -Carrie Aiello, "KNOW it ALL" Niagara
"I am back online with my much improved, faster, smarter (and cleaner) laptop! Many thanks to John Gallie at JTG Systems. You Have to love those computer techie guys!" -Sandra Bacon, INVIS
"After calling JTG Systems they sent a technician over that day to look after my computer networking problems. He fixed the problem quickly and did a indepth check over my system at no extra charge! That's what I call great service! Thanks!" -Dirk Weins, Barter Group inc.
"I called JTG Systems with a computer problem. Their Technicians were Very Friendly and Helpful. They fixed my problems and suggested an upgrade; they were not pushy sales people like you find in most Stores. They had my best interests in mind 100%, Thanks JTG!" -Frank Bassett, Small business owner
" I have been dealing with JTG systems now for about 3 years and I have not been more satisfied from a computer repair shop like JTG Systems. They are fast, reliable and helpful. I don't know how many times I have has an emergency with my computer crashing, because of myself messing with it and JTG systems repaired it the same day at a low affordable cost! Definitely a wise choice! " -Réal