Niagara's #1 Computer Repair
Get a FREE Estimate on Your repair with FREE Expert advice and SAME DAY PRIORITY repair.
Most repairs completed on the same day for both Mac and PC!
We're located at 577 Niagara Street in Welland.
Get a FREE Estimate
Niagara Apple Repair
Niagara iMac Repair
Niagara MacBook Pro Repair
MacBook Pro / iMac Repair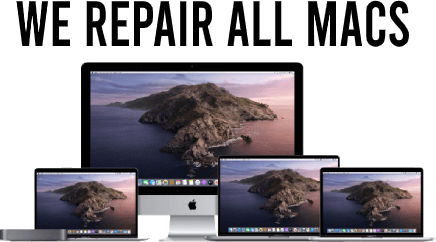 Looking for expert Apple / MAC laptop repair? Look no further than JTG Systems, your go-to source for all things Apple Mac repair. Our skilled technicians are trained to handle repairs on a wide range of Apple products, including iMac, MacBook Pro, and MacBook Air. Plus, We offer data recovery services for both Mac and apple hard drives. With 20 years of experience and a commitment to cost-effective solutions, there's no better place to take your Apple Device for repair. We proudly serve the Niagara and St.Catharines areas with top-notch MacBook Pro repair and iMac Repair.
Niagara Region - Virus Removal
Expert Virus Removal Services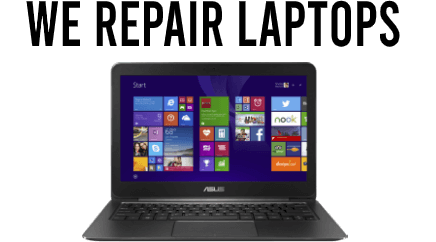 Are you frustrated with the constant pop-ups and slow performance of your infected computer? Are you worried about the security of your personal information? Our team at JTG Systems can help. Our virus removal specialists have the expertise to eliminate viruses and other malware from your PC, ensuring your computer runs smoothly and your personal information stays secure. Based in Niagara/St.Catharines, we offer effective and thorough virus removal services. Let us help you get your computer back to its optimal performance and give you peace of mind.
St.Catharines Gaming Computer Builds
Niagara Gaming Computers

Gaming Computers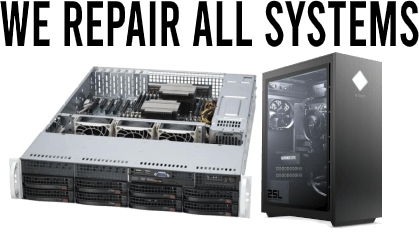 Are you tired of dealing with lagging and crashing while gaming on your custom computer? Has your Alienware or other gaming system lost its edge and is in need of an upgrade? Our team at JTG Systems specializes in repairing and upgrading custom gaming computers. We have the expertise to fix all custom-built and store-bought systems, from prebuilt to special custom units. We can also build gaming computers from scratch to meet your specific needs and requirements. Don't let a faulty or outdated gaming system ruin your gaming experience. Contact us today to learn more about our repair and upgrade services and get your system back to its peak performance.
Stage 1: Computer Repair Panic Mode
When you're in panic mode due to computer issues, your data could be at risk of being lost or deleted forever. Your computer may be running slow, getting too hot, or displaying alarming messages from supposed "Computer Experts." Don't worry - JTG Systems is here to help.
Stage 2: Calling Around With Fingers Crossed
When you start calling around for computer repair services, it can be frustrating to find someone who actually knows what they're doing and is trustworthy with your personal information. That's why JTG Systems stands out. With over 750+ positive reviews from satisfied customers in the area, you can trust us to take care of your computer or cell phone issues.
Stage 3: You Stop in at JTG Systems!
When you choose JTG Systems, you'll speak to a knowledgeable technician who will guide you through the process of getting your computer repaired. We'll provide you with an on-the-spot estimate and accurate timeline for pickup. Our team has repaired thousands of computers and cell phones with the same or similar issues, and we include a 90-day warranty on all work to ensure your satisfaction.
Stage 4: A Running High Five!
Once your device is repaired, you'll be amazed at how fast and efficient it is. You'll tell your friends and family about our great work and tell them how you've finally found "a reliable, competent computer and cell phone company who knows what they're doing" - JTG Systems.
At JTG Systems, we take data security seriously and take every precaution to ensure the security and integrity of your information during the repair process. We also offer free tutorials on your computer or Mac, so you can avoid future issues and feel confident using your device.
Don't wait until it's too late. Contact JTG Systems today for all your computer repair needs and experience the JTG difference.
JTG Systems is dedicated to providing the best Cell Phone Repair and Computer Repair available. When Your Laptop, Cell Phone, PC or Mac needs repairing, You won't have to worry for long! Our technicians are skilled in dealing with all computers and gadgets.
Computer Repair, Laptop Repair, Cell Phone Repair, iPad Repair
iMac Repair, Macbook Pro Repair and Macbook Air Repair
Data Recovery for Hard drives - USB / Portable Drives
Virus, Spyware, Adware and Malware Removal
Cracked and Broken Laptop Screen Replacements
Computer Tune Ups, Hardware Repair, Installations
Website Design, SEO and Internet Marketing
Cell Phone Screen Repair - iPad Screen Repair Near me
Client Testimonials
Thousands Of Locals Have Used Our Services, Check If Your Friends Are In The List!
Great guys, very knowledgeable. Fast service and great prices. Highly recommend.
– Marcia Dambrauskas
Good and friendly people ! They were able to fix my laptop in an hour and were very understanding over the phone. They explained what was wrong and how they fixed it. I would highly recommend!
– Jessica H
The folks here fixed my iPad quickly and for a really reasonable price. They were polite and professional. I would recommend this business.
– Heather Frank
cant put a more raving review. what a great experience with JTG systems. ill 100% be back!
– Tim Tom
was going to go to best buy, i decided not to. and decided to try JTG Systems instead im glad i did. he also knows my nephew peter and funny enough Peter has been a long time customer of his. Great job thank you,
– Anna Biagi
JTG Systems (John) helps me with all of computer stuff and my personal goals including getting my business up and running, I always wanted to be a personal trainer, without johns help i am lost and wouldn't know what to do. I really appreciate all of your help through out the years. Thanks again.
– Jeff Kuenzig
I switched from an Asian computer shop who would have charged me double the price. These guys are honest. I highly recommend. Thanks guys! Carol Smith
– Carol S.
absolutley terrific service and the price was great value. Everyone was so nice and helpful. Would recommend them to anyone.
– John Burke
Thank you, came to my home setup my email and helped speedup the computer works nice and fast with no more issues! I was recommended to JTG Systems for Onsite computer repair by my Daughter, - thank you to her for the referral.
– Rose Schonberger
Had a great experience. Fixed everything great. Explained everything very well.
– Marjorie Miller
Wonderful experience, the employees were so helpful and professional. My repairs were made extremely quick and I was able to have my device back that same day. I highly recommend JTG Systems, they are sure to not only deliver but also to impress.
– Jessica Minor
I called JTG Systems within minutes of arriving he had my initial problem fixed, he setup my computer properly, and ensured everything was working; he setup the printer and my world of Warcraft game; now there is no more lag in the game. Highly Recommend!
– Pauline Huff
JTG systems helped me so much! They are always so patient and kind, always dependable and available when you need them, and very knowledgeable. You can surely put your trust in these guys 💯 percent!!
– Kate Kruitbosch
They fixed my 2010 Mac, added more ram, new hard drive, new front glass and it's running like it's brand new again. Thank you John! Great and super quick service. I highly recommend - you won't be disappointed.
– Terri-Lynn Woodhouse
Great staff and service. I was worked up because my phone had just stopped working and in these times I am working from home and need my phone, the service was quick and the young man gave me some pointers as well. I would return and I would tell anyone I know to go there, Thanks to the staff for helping me out so quickly!!
– Debbie Rush
Although my laptop is now an expensive paperweight, I am super thankful for the great service I received from JTG. They were honest about the cost of fixing VS getting a new one and didn't even charge me. Highly recommend
– Sam Jones
You couldnt ask for a better customer service or service for that matter. Amazing and always trying to help in any way they can to get you back up and running. I would recommend these guys 100% you will not be disappointed by them I promise you this ! Check them out you will be happy you did :)
– Maureen MacKenzie
They fixed my iPhone for my after hours and had it completed promptly. Screen was cracked and now is perfect.
– Ian Whitehall
Printer needed repairs quick. called and got in same day and great fast service. John knew his stuff and fixed the problem very quickly and affordably
– Nancy Bouchard
Brought in my desktop today after lunch. It was unresponsive and would not boot up. John and his friendly team were able to diagnose and repair the same day! Reasonable rates and very quick service.
– Marlen Rochon
Took two laptops in for different issues. Computer one was completed and working perfectly on return. Computer two took another trip but they were very professional and second trip was free of charge and they helped find additional solutions. Thanks very much.
– Sherry Gifford
JTG Systems is awesome. He takes the time to work with me on my computer problems, he has removed viruses and speed up my mac and another PC I have. He can help by remote which is great
– Islam Madyl
The repair guy was very friendly and gave me a great price for the tune up of my imac. He was very honest and efficient, I will definitely go back to him for my computer problems.
– Shannon Troupe
Quick friendly service. Definitely will recommend to family and friends. Thanks for helping with my MacBook Pro.
– Pat L
Computer, Laptop, Cell Phone | Mac Repair
Same Day Computer Repair
JTG Systems is your trusted provider of top-quality computer and technology-related services in the Niagara region. We are the only Computer Company Proudly partnered With "Crime Stoppers Niagara". You can ensure we are held to the highest standards of computer repair. With over 20 years of experience, our team of experienced technicians specializes in computer repair, Mac repair, Apple repair, and data recovery services. We understand that dealing with computer issues can be frustrating, but our expert repair services for laptops, MacBooks, and other types of computers can help. Additionally, we offer cell phone data recovery services, so you can retrieve important data from your mobile device.
At JTG Systems, we are committed to providing high-quality services at affordable prices. We understand that price can be a concern for some customers, which is why we offer competitive pricing without sacrificing quality. Our skilled technicians can handle even the most complex technology issues, including laptop repair, PC repair, and cell phone repair. We offer hardware repair, software upgrades, virus removal, and other solutions to get you back up and running in no time.
We also understand that quality is a top priority for our customers. This is why we use only the latest tools and techniques to ensure that your computer is repaired to the highest standard. We take pride in our work and offer a satisfaction guarantee to ensure that you are happy with our services. Our customers consistently rave about the high-value service they receive from us, and we have over 750+ positive Google reviews.
At JTG Systems, we believe in building trust with our customers. That's why we are transparent about our services and pricing. We provide detailed quotes before starting any work, so you know exactly what to expect. We also have a team of friendly and knowledgeable customer service representatives who are happy to answer any questions you may have.
We know that every computer issue is slightly unique, which is why we offer personalized solutions to meet your specific needs. Our technicians will work with you to understand your issue and provide the best solution possible. We also offer same-day repair services to ensure that you are back up and running as soon as possible.
Contact us today at (905) 892-4555 to schedule a Computer repair with one of our experienced technicians. We are proud to be the leading provider of MacBook Pro, MacBook Air, and computer repair services in the Niagara region, Welland, and St. Catharines area. Trust JTG Systems for all your computer and technology needs and improve your productivity. We work on it right away until it's finished.
Niagara's #1 Computer Repair
At JTG Systems, we pride ourselves on being experts in a wide range of computer and technology-related services. In addition to data recovery, Mac repair, and Apple computer repair, we also specialize in laptop repair, PC repair, and cell phone repair. Our skilled technicians have years of experience and knowledge to handle even the most complex technology issues. We understand that technology is an integral part of our daily lives, and we strive to provide fast and reliable service to get you back up and running in no time. Whether you need a hardware repair, software upgrade, or virus removal, we have the tools and expertise to provide the best solution for your needs. Contact us today to learn more about our services and how we can help you with your technology needs.
Niagara Mac Repair Experts!
At JTG Systems, we are your trusted experts for top-tier MacBook, MacBook Air, and iMac repairs in the Niagara region, including Welland and St. Catharines. As seasoned professionals in the computer repair industry, we bring over 20 years of experience in delivering specialized services tailored to Apple devices.
We understand that quality, speed, expertise, affordability, and data security are the top five considerations when choosing a repair service for your Apple device. That's why we've structured our services to meet and exceed these expectations.
When it comes to quality, we use only the best parts and tools for every repair. We are known for our swift repair process, ensuring your essential device is back in your hands as soon as possible. Our technicians boast a wealth of expertise in MacBook Pro/iMac repairs and Apple/Mac data recovery, so you can rest assured your device is in capable hands. We also offer affordable pricing without compromising the caliber of our services.
Data security is paramount to us. We ensure all your personal and sensitive data remains secure throughout the repair process. With a stellar reputation backed by 700+ positive Google reviews, we pride ourselves on the trust and satisfaction our clients have in our services.
Experience the best in MacBook, MacBook Air, and iMac repair services in the Niagara region with JTG Systems. Don't let a faulty device disrupt your day. Contact us today to get your Apple device running smoothly and efficiently once again. Your satisfaction is our priority, and we look forward to serving your repair needs with excellence!
Niagara Cell Phone Repair / iPad
We are your top destination for quick and reliable mobile device repair services in the Niagara region. Our seasoned team of technicians are experts in providing high-quality repair solutions for a broad range of mobile devices including iPhones, iPads, Samsung devices, and other popular brands.
Are you dealing with a cracked iPhone screen, a drained iPad battery, or any other frustrating issues? Our specialists are here to help. We offer iPhone screen replacements, iPad battery replacements, and a multitude of other repair services. We understand the importance of these devices in your day-to-day life, especially when they serve as essential tools for work and communication.
That's why we offer fast, professional, and affordable repair services to get your device back to its optimal performance. Our same-day service for most repairs, coupled with our commitment to using only top-tier replacement parts, ensures your device's superior performance and longevity.
Whether you're in St. Catharines, Fonthill, Niagara-on-the-Lake, or Niagara Falls, we're ready to provide you with the best iPad and iPhone repair service in the region. Our primary objective is to offer swift, dependable, and expert repair services so you can get back to your routine without any interruptions.
Get in touch with us today to schedule your fast and affordable iPhone or iPad repair service. At JTG Systems, we're committed to fixing your devices quickly, professionally, and to your utmost satisfaction!