Pelham Laptop Repair
Pelham Laptop Repair

We offer Laptop Repair in the Pelham with excellent prices, fast service and a guarantee on all repairs. You don't have to pay for an estimate; Its free! Pelham Laptop Repair in Welland, St.Catharines, Niagara Falls.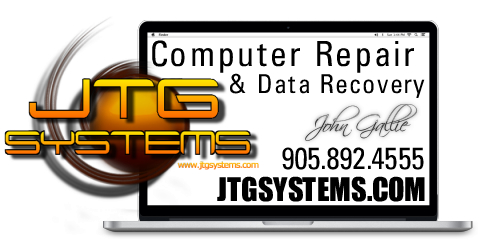 Pelham Laptop Repair

Laptop Repair is one of our specialties.


Give us call at (905) 892-4555.


We provide FREE ESTIMATES and very competitive prices for quality laptop repair service. Our experienced laptop repair technicians specialize in all makes and models of laptops and notebooks motherboard repair at component level. Especially for LCD screen repair or replacement and DC power jack repair.


We are #1 in Pelham for Laptop Repair, We offer same day repairs on all issues. We are the fastest shop around.

Common Laptop Repairs in Pelham


Laptop Hardware Issues


Loose or broken DC power jack


No power / Dead motherboard


No display or dim display


Lines on screen or broken screen


Graphics problems or frozen screen


There is power but no boot, no P.O.S.T. or black screen


Shutting down randomly caused by overheating


Motherboard damaged by spilled water or juice


Keyboard, Hard Drive and CD/DVD drives repair or replacement


Laptop LCD / LED screen replacement(8.9"-18.4" screens in stock)


Laptop keyboard replacement or broken keys repair


Hard Disk Drive (HDD) replacement


DC power jack repair or replacement


Dim display repair or LCD backlight replacement


Cooling system service (Cooling fan repair or replacement)


LCD screen hinges and covers (rear / front) replacement


Touchpad assembly repair or replacement


Operating system recovery or re-installation


Battery won't charge


Broken screen hinges and plastic cover replacement


interface ports physical damage (USB, PCMCIA, NIC, Card reader slots, Headphone / Microphone jacks)


Wireless internet connection problems


Laptop Software Issues in Pelham


System running slowly


Virus removal


Upgrading or Downgrading operating systems


System hung up or frozen or blue screen (BSOD)


Data backup and recovery


Data recovery in Pelham


BRANDS WE COMMONLY FIX:


Acer


Asus


Apple


Dell


Gateway


Hp / Compaq


IBM / Lenovo


Sony


Samsung


LG


Toshiba


Fujitsu


Panasonic


Averatec


Alienware


eMachines


Free
Estimate
Get your computer fixed today!